Good nutrition goes hand in hand with a solid program of practice runs and cross-training. Providing your body with the proper calories and nutrients increases energy, strengthens muscles and aids in recovery and injury prevention.
When you are training for a race, be it a 5K or an ultramarathon, what you put into your body can be just as important as the miles you log on the road. Let's take a look at how to prepare yourself for race day.
During the training cycle…
Let's lay the groundwork for a successful cycle.
Focus on lean proteins, healthy fats, whole grains and plenty of fruits and veggies, for optimum results. Eat the rainbow (and I'm not talking about Skittles). Snack on things like plain greek yogurt with fruit, veggies dipped in hummus, nuts, cheese and hard boiled eggs.
You're working hard, and it's ok to treat yourself from time to time, but try to keep those not-as-healthy choices to a minimum to give yourself the best results.
In addition, be mindful of your water intake. Drink when you're thirsty and be conscious of replenishing fluids lost during workouts.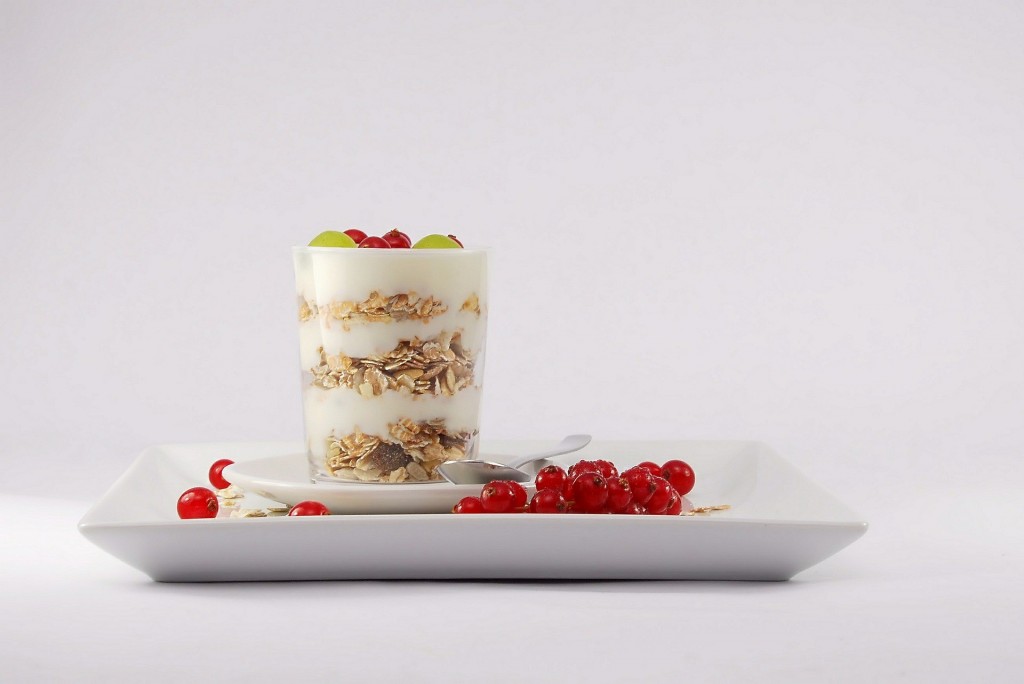 The week of…
Time to start locking it down.
Meals should be balanced and not too heavy, but no need to feel restricted or deprived. This is also the end of taper – you've cut back on the miles, so there isn't the need for quite as many calories.
Try to limit alcohol during this last week. It's dehydrating, and these are the days when you can create a great, hydrated base for race day.
The day before…
I confess, this is a boring food day for me. I tend to eat bland and beige, making sure I get in my calories, but not doing anything to upset my tummy. Peanut butter on english muffins or scrambled eggs are good go-to breakfasts.
At lunch, I usually splurge on a burger.  I crave iron and salt right before a big race or long run and this is the easiest way to get it. Protein takes a little longer to digest, so by consuming it early in the day, I get it mostly out of my system by race time.
I prefer to "carb-load" at dinner. A light pasta dish (no cream or heavy sauces), with a lean protein is my favorite. I tend to skip the side salad, but do have a glass of red wine with my meal.
This is the day to avoid foods that are high in fiber, protein, fat or dairy. Try to keep the caffeine to a minimum, too. Anything that can cause any kind of gastric distress is best left for after race day at this point (you'll thank me for this later).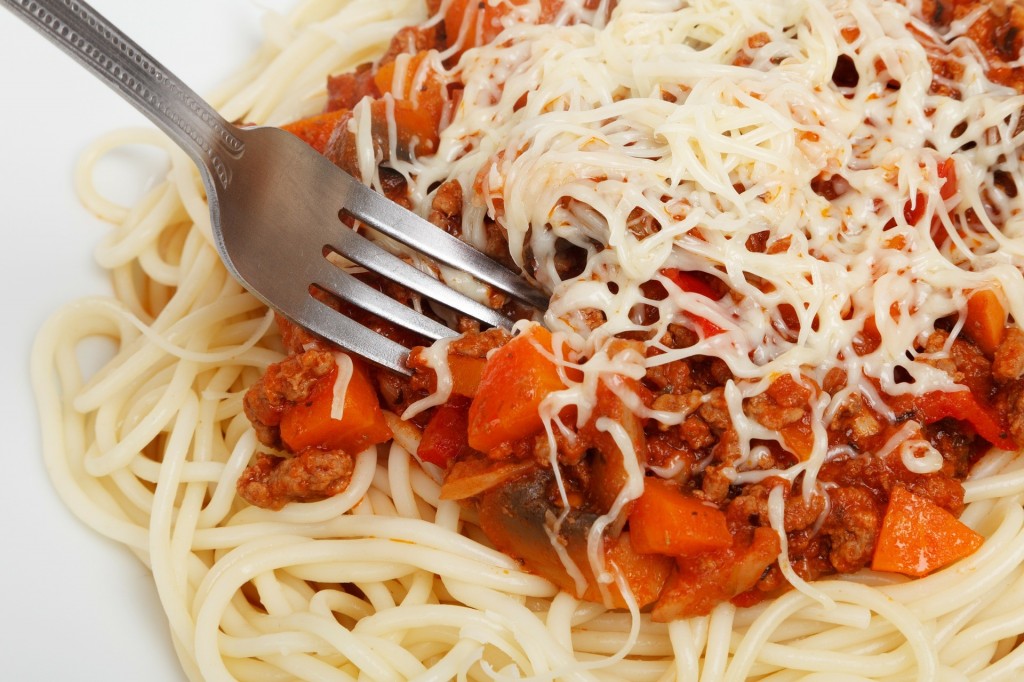 The morning of…
The big day has arrived, and it's time to make sure you have the right foundation for the miles ahead. This is not the time to experiment or throw caution to the wind: stick with the tried and true. If you generally only take a cup of coffee before you lace up, great. If you need a little more sustenance to keep you on track, go for it.
For me, a plain bagel and an electrolyte based drink is just the ticket. Adding a little peanut butter is a great boost of energy. A bowl of oatmeal, eggs, granola bar are all great options as well – whatever you have been doing for your long runs prior to this point is what you should be doing now.
Drink just enough to get you comfortably to the start line. No one likes to have to stop for a potty emergency along the way. Make sure you feel sated, but not full. A grumpy tummy is no way to start a big race.
Remember, listen to your body along the way, and don't be afraid to do what works best for you. The training cycle is a great time to tweak and hone your nutrition, so that by the time race day rolls around, you have it down to a science!
You've put in the work, and now it's time to conquer that race!
______________________________________________________________________________________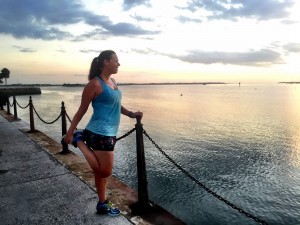 About the Author: Jenn Leonard is the driving force behind www.RunsWithPugs.com. She started running in 2013, using the Couch to 5K program, and hasn't looked back. To date, she has completed one full marathon, eight half marathons, and countless other race distances. Running is her hobby, her therapy and her zen.
Jenn lives in Northeast Florida with her husband, son and three pugs. She is proud to be an Ambassador for Best Damn Race for a second year and is looking forward to the start of another BDR series!