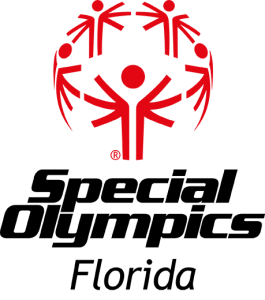 We're excited to announce that Special Olympics Florida – Duval County has been chosen as a Charity Partner for our Best Damn Race Jacksonville event.
Special Olympics Florida – Duval County is honored to be a beneficiary of this great event. For more than 45 years, Special Olympics Florida has been spreading the message that people with intellectual disabilities can – and will – succeed when given the chance. In addition to sports, SOFL focuses on social, health and leadership skill development opportunities for people of all ages with intellectual differences. Special Olympics Duval County has over 1,600 athletes and offers sport training and competition in 15 sports year-round at no charge to the athletes.
"We're excited to partner with an organization that focuses on the importance of health & fitness in our community because that is at the heart of what we teach our Special Olympics teams," said Jessica Ray, director of Special Olympics Florida – Duval County. "The healthier you are, the better you compete! The Best Damn Race is a great addition to our thriving running community in Jacksonville and we're honored they choose to partner with us. Funds raised will go directly back to our Jacksonville athletes to cover competition and training costs."
The Best Damn Race, Jacksonville (http://jacksonville.bestdamnrace.com) features a Half Marathon, 10K, and 5K at The Jacksonville Landing on Saturday January 12, 2019. The Best Damn Race is a running series created for runners by runners and aims to provide a big race experience at a local race price. The series features races throughout Florida in Jacksonville, Safety Harbor and Orlando, plus New Orleans, Louisiana and Savannah, Georgia. Best Damn Race is also supporting Special Olympics Florida for their races in Safety Harbor & Orlando; Special Olympics Louisiana for the race in New Orleans, Louisiana; and Special Olympics Georgia for the 1stAnnual Best Damn Race Savannah, Georgia.